Perma-Link
It's a hot day here in London. The sun has set and the cool night air should be helping, but it's still 29C outside. The rest of the week doesn't look like being any cooler, with the daily temperatures significantly above the historic 20.2C average high for June. Conditions like this make me miss the air conditioning we had in Toronto.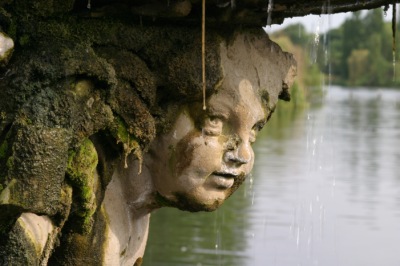 ---
Evolution's integration with SpamAssassin makes flagging email as spam exceptionally easy. The default configuration does leave something to be desired however. When a user flags an email as being spam they expect future emails with the same content to be automatically moved to the junk mail folder. The default SpamAssassin rules require a spam score of 5 before an email is flagged as being spam, and the bayes rule (which learns what content counts as spam) alone isn't enough to give such a score. To solve this I've increased the score that the bayes rule gives for email it calculates as being almost certainly spam, by putting the following rule into the .spamassassin/user_prefs file:
score BAYES_95 0 0 4.514 4.514
score BAYES_99 0 0 5.000 5.000

Hopefully this will lead to a significant drop in the amount of junk email that I have to flag manually each day.
---
The picture is of a fountain in Kensington Gardens, taken a week ago.