Perma-Link
The weather is definitely conspiring against me. We have a three day weekend, and the weather features grey skies, rain, and thunderstorms. Normally thunderstorms offer opportunities for photography, but we have grey skies and sheet lightening.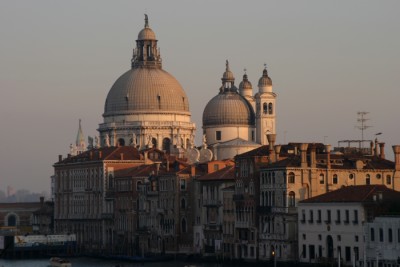 In an attempt to turn the poor weather to my advantage I've spent some time looking through old photographs and releasing code. Today I released PubTal 3.1.0, which fixes some major incompatibilities with Fedora Core 2, and includes the software that I use to maintain my weblog.
When going through old photos I often find ones that I previously didn't pick out, but now find myself liking. Unfortunately this can also work the other way – there's been a couple of pictures that I've posted on this weblog that upon further consideration I'm half tempted to remove.
Now I'm going back through some of my Venice photos, and finding that there are several which I thought I had posted, but which in fact are languishing on my hard drive. They aren't necessarily brilliant photos, but they're probably good enough to warrant posting here.