Perma-Link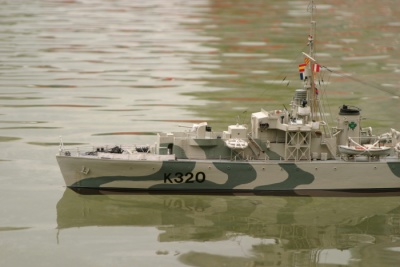 Sunday was a grey day, not the best light for taking pictures. We went down to the waterfront so I could try on hats, and I brought my camera along anyway. The highlight for me was the radio controlled model warship and submarine that were patrolling a pond, courtesy of the Metro Marine Modellers.
The submarine was the most impressive to watch, but it didn't photograph in a particularly pleasing way. The warship (HMCS New Glasgow) however, while not as fun to watch, was an easy target to capture.
The last item of interest was a giant ferris wheel containing cars. The website has some pictures (that came out better than mine!) of it – a medium sized ferris wheel with real cars embedded in it. We didn't avail ourselves of the $5 ride, but we did appreciate the peculiar sight it presents.