Perma-Link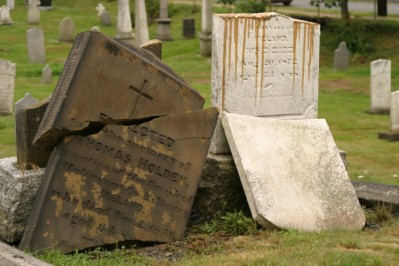 Last night we took part in the fifth annual Night of Dread at Dufferin Grove Park. Unlike the previous two years I arrived before the parade had left. This gave me a chance to photograph some of the costumes and puppets while there was still some daylight left. Following the parade was a lot of fun, and I managed to fill up all of my memory cards with pictures before the end of the evening.
Although I took lots of photos I'm only expecting a small number of them to come out. The light levels were so low that auto focus wouldn't work, and I had great difficulty focusing manually. To give myself the best chance of getting pictures in focus and without camera shake I set the aperture to f8, exposure to 1/180s, and used ISO800 to give the flash a decent range. An external flash would have helped of course, but I think I did OK with the built in one.
---
As most people reading this will already know, the incoming head of the European Commission asked Parliament to postpone the approval vote, conceding that changes to his team are required. After several days of delay Rocco Buttiglione, the major source of the confrontation, has stood down, giving Italy the chance to put forward a more suitable candidate. There are a few other commissioners that the European Parliament has concern over, and it seems possible that more widespread changes may be made to the lineup.
This is undoubted good news for accountability in the EU, and should hopefully lead to countries in future putting forward multiple candidates for commission posts. This would raise the overall quality of the commission, and diminish the value of the posts as a gift for favoured politicians.
The anti-eu blog EU Referendum dismisses the significance of this outcome:
Nothing much has changed in the legislative or political structure of the European Union. But the MEPs, bless their little hearts, hug themselves with delight whenever there is a sign of their strictly temporary importance. In a month's time we would have once again forgotten of their existence unless more stories come out of them claiming expenses. Let them enjoy their moments in the sun.
Ironically the site is dedicated to the rejection of the European Constitution. The same Constitution that would significantly enhance the role of parliament, finally ensuring that all future legislation is backed by directly elected politicians as well as conniving state governments. I recently stumbled across the Wikipedia entry on the Constitution. It is the shortest, clearest summary of what changes the European Constitution introduces that I've read to date – highly recommended.