Perma-Link
After much delay, due to the Christmas period, I am finally deep in the process of finding somewhere to live in London. Shana is safely back in Toronto, and I've spent the last two days walking, viewing and negotiating. Day one wasn't a success. The next paragraph was written in somewhat of a foul mood yesterday, but is still sadly accurate.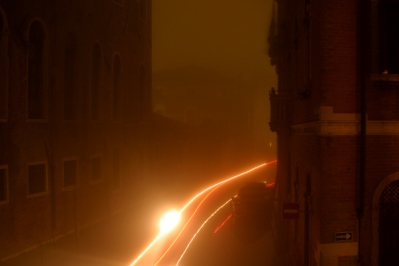 The London property market is depressing. The cost of accommodation is high, and more importantly the quality is extremely low. Take West Hampstead. A thriving, green, fun neighbourhood with many houses converted into flats. For £300 per week (that's just shy of C$3000 per month for the Canadian residents among you) you would expect that landlords would have enough spare cash to spruce up the flats that they let. Certainly a quick clean of carpets, walls and windows couldn't put them back too much. Unfortunately most of the properties I've seen in West Hamsptead at this price point are in urgent need of redecoration, never mind a good clean.
A converted house isn't a two flat setup. A converted house will hold between 3 and 10 flats, all of them accessible off a narrow, winding, creaking stair case. The front door, entry corridor and stair case are all common areas (flats are owned by several individuals), and are subsequently poorly maintained.
Another way to look at the situation would be to write a West Hampstead style advert for our flat in Toronto. It would run something like "Sumptuous, enormous, superbly maintained, really-really big (no really, we mean it), well decorated, clean, big, large, spacious, you really could fit a family of five in here, split level, fabulous, centrally located flat with AIR CONDITIONING!!!".
Day two, thankfully, showed more promise. I saw eight different flats in West Hampstead in the first day and of these only one was worth considering. The second day therefore was spent in a different neighbourhood. My initial experience of the docklands had persuaded me that I wouldn't like to live there. There are very few local shops, and it's hard to see how any kind of community could develop in such an environment. However, the Docklands have one major factor in its favour, and that is age. Unlike hacked up Victorian houses, the flats built in the Docklands were designed as flats from the beginning. They seem to almost always feature guest bathrooms, kitchens and bathrooms floors are always hard surfaces, and many have wooden floors through-out.
Unfortunately the Docklands isn't restricted to high quality flats pitched at professionals. There's also still a fair amount of poor housing stock in the area. As a result approximately half of the places I saw where inside gated communities, with a shockingly large difference in housing quality between the properties inside the gate and on the outside.
So far I've found two flats that would work for me. The first has views over the river, is close to Limehouse DLR, but is very close to a main road and has nothing really surrounding it. The second option is a completely new building, also rather closer to a main road than I would like, but close to something resembling a neighbourhood.
Tomorrow is probably decision time, and it's not an easy call to make.
---
In Venice we had a couple of nights of dense fog. I've got a couple of good shots of a boat passing along the foggy canals, of which this one is rather abstract. I'm now using a laptop as my computer, so I'm not sure whether the colours and brightness are OK. Once I get a chance to view this photo on a CRT I may have to repost it.