Perma-Link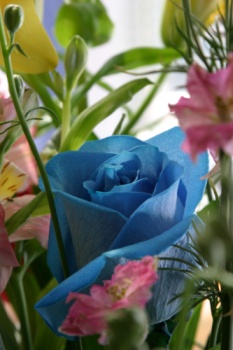 Living in London means I make great use of TFL's Journey Planner. Although typing in street and station names on a mobile phone is a time consuming exercise, I've even had the need to use their WAP based version while out and about. Today I added their Java mobile tube map to my phone. While it's slow to start on a T610 (nearly a minute!), it's a useful addition for when you have no phone signal or just want to see the tube map. What I really need however is a mobile London street map. Even one that just allowed searches and didn't know where I was would be a great boon.
On Sunday I went skating in Hyde Park. Although there were more people milling around than on the Toronto water front, the paths are generally wider and easier to skate on. There were a lot of other skaters around, including a whole group dancing on skates – very impressive. I'm happy to report that my skating skills haven't deteriorated much in the year or more since I last used them. That's doesn't say much though, and my stamina is terrible.
I've released a new version of SimpleTAL, the first since February. There's been a few patches building up that I wanted to get out, and it was about time I implemented Iterator support.
Even without a functioning synchronisation program for my laptop, backing up my phone is still very easy. Just send the whole phone book via bluetooth, and then import it into Evolution so that I've got a copy of everyone's number. It would still be nicer to have synchronisation with the individuals contact details, but I've never managed to get that working.
---
The photo is an old one, taken in a city far far away.